James Neubauer
Owner
Jim leads the team with over 36 years of experience. He grew up in the automotive field, starting out at the age of 14, working at the family's Exxon station on Route 40, pumping gas and changing flat tires. When he turned 18, he moved into the repair bays and serviced customers' vehicles while working for his father. In 1989, his father retired and sold Jim the Exxon station business. Over the years, Jim worked and continued to grow the gasoline and service bay business. In 2001, Jim needed to expand and focus more on the core business, auto repair. 
"I picked up all the pieces as we settled down here on Chevrolet Drive, where we currently reside. While the shoes before me have been a challenge to fill, I continue to work on filling our legacy that was built by my father and grandfather. I am proud to be part of the Neubauer heritage." 
Meet Our Customer Service Department
Sarah Warfield
General Manager
Sarah started with Neubauer's Auto Repair in 2000. She came on board with over 15 years in the customer service field. She appreciates the old hot rods; the 1972 Chevrolet Nova SS with a 350 engine has always been her dream car. She learned the automotive business from Jim Neubauer. Sarah obtained her AMI–Accredited Automotive Manager degree in 2005. She has taken extensive training from the Elite Training Seminars and joined Ask Patty to make Neubauer's Auto Repair a female-friendly shop. Sarah takes great pride in the relationships that she has formed over the years with many customers and their families.
Matt Slifer
Service Advisor
Matt has been with Neubauer's Auto Repair since 2009. He has a long history in the automotive business and customer service field. Matt's knowledge of the European market and his continued training have made him an asset to the service department. Matt is always willing to explain, show diagrams, and even take customers back into the bay to see their vehicle up on the lift to make sure they fully understand the repairs that are needed. Matt is also the proud father of two daughters, Hannah and Madilyn, who he is more than happy to brag about to customers who see their pictures in the waiting room. 
Chelsea Neubauer
Customer Service Representative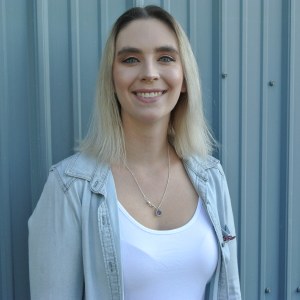 Chelsea is a 4th generation Neubauer who started part-time in 2007. She graduated from high school in 2009 and went on to obtain her AA Degree at Howard Community College. Chelsea is learning all aspects of the family business in hopes of stepping into her father's shoes one day. Chelsea works in the service department and has developed lasting relationships with many customers. She intends to take it one step at a time in learning every aspect of the automotive industry. 
Meet Our Technicians
Robert (RJ) Poisall
Technician
RJ started with Neubauer's Auto Repair in 2000 and is the shop's Maryland State Inspector. He started with the dealership before coming over to an independent shop where he made his home. AC and suspension repairs are more of his specialty. RJ has extensive experience working on old cars, which many customers are thankful for after having their cars fixed by him. RJ enjoys jogging and playing tennis. In the summer, he enjoys time in his pool with his wife, Phyllis, and daughter, Rachel.
Donny Laws
Technician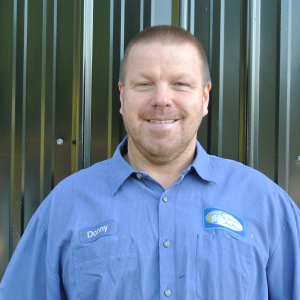 Donny started with Neubauer's Auto Repair in 2015. He came on board with a strong background in the automotive field; there's a good chance he had a toolset before he could walk due to his expertise and knowledge. He is always eager to tackle those strange intermittent problem vehicles to find the cause and make sure the customer is happy. Donny is the family man who takes parts from one car and transfers them onto another to make a reliable car for one of his two sons or daughter.
Seth Neubauer
Technician
Seth started working after school at Neubauer's Auto Repair in 2010. He graduated in 2012 and enrolled in the GM Program at CCBC, which he completed in 2016. Being the 4th generation in the family business has some advantages and disadvantages. A big plus is that, since he has been around the business his whole life, he has seen what it takes to run a successful business. 
Sam Stufft
Technician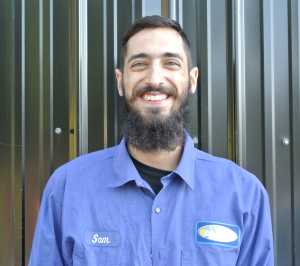 Sam originally started with us back in 2015 as an intern! After finishing school, he couldn't keep away from his Neubauer Family and returned in 2021. We are so excited to have him back as a full-time technician. After several years working on Toyotas, he has become our go-to with any Toyota concerns. Sam is always willing to help around the shop and mentor other interns and apprentices. Sam is excited to continue learning even more about the automotive world. He stays up to date on all the latest trends and technologies evolving in the car world. If Sam isn't restoring on his 93 Ford pickup, you can catch him strumming on his guitar.
Scott Mason
Technician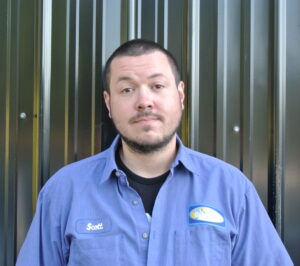 Scott is the newest member of the Neubauer family as he joined us in 2022. Scott has been in the automotive industry throughout his life. He has an extensive background in repairing vehicles but also car body repairs. Scott is very creative when it comes to diagnosing and fixing some of the more difficult problems. Scott really enjoys modifying his personal vehicles. His most recent project car is a Pontiac G6. When he's not working on his cars, you can find him grilling at home with his pups and picking fresh ingredients from the garden.
Meet Our Bookkeeper
Kim Ellis
Bookkeeper
Kim has been part of the Neubauer family since 2008 and quickly became a vital part of our staff. Throughout the years, her roles continue to grow Kim is committed to making Neubauer successful in all aspects. She goes above and beyond to assist the staff with the tools of communication, ethics, and support to be successful. Her energy is contagious as she greets everyone with a smile and cheerful hello. Whether it's helping with creative brainstorming for marketing to bedazzling a technician's toolbox. With more than 25 years of experience, Kim is a master at making sure Neubauer's hits their goals so we can provide our customers with the best experience using the latest technologies and the most educated staff.
Join Our Team!
Auto Technician / Mechanic – Help Wanted
We are a well-established, independent repair shop in Ellicott City, MD, looking for highly motivated auto technicians. We are committed to helping you be the technician you can be by providing you with top–quality training and work environment. Benefits associated with Neubauer's Auto Repair employment opportunities include:
Competitive Wages
Full-Time Employment
ASE Certification
A Comfortable, Clean Work Environment
State-of-the-Art Equipment
Monday to Friday Work Week
Lots of Opportunities for Growth
Medical Insurance Plan Offered
Paid Vacation and Holidays
Paid Training
Uniforms Provided
We Work as a Team, and That Is the Key to Our Success
ASE certification is highly recommended. Electrical and European background is encouraged but not required.
If you want to work in the best automotive facility in Howard County, apply now. Please email your resume to service@neubauers.com. We look forward to hearing from you.